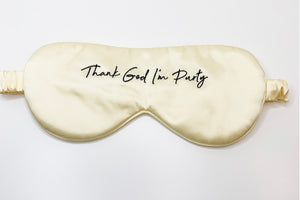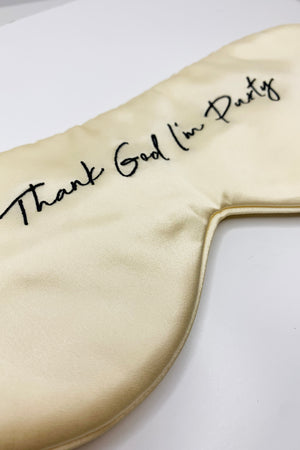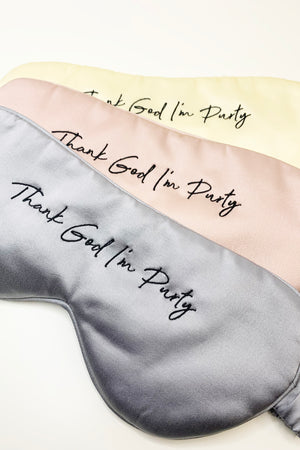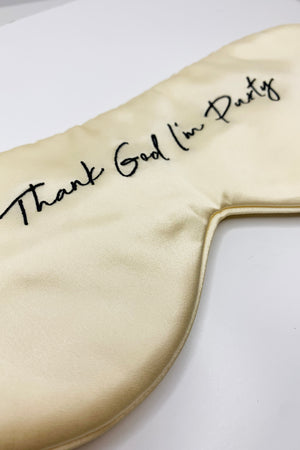 Thank God I'm Purty Silk Sleep Mask
Sleep Purty in our Thank God I'm Purty Sleep Mask. Our sleep mask which are made with 100% mulberry silk are a must-have sleep essential.
Beautifully designed, handmade, breathable and gentle on your skin. These mask are the Purty compliment to your beauty routine.
- Materials: 100% mulberry silk, satin as cover, silk fibers as filler with spandex elastic band 

- Size: 8" x 3.7" 
- Care Method: Best to hand wash. Delicate machine wash with cold water. Do not soak. Do not bleach. Do not tumble dry.