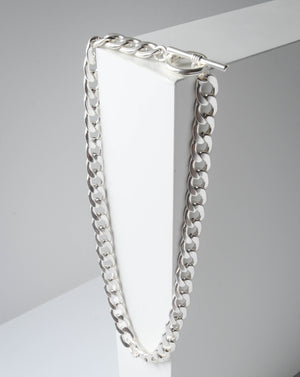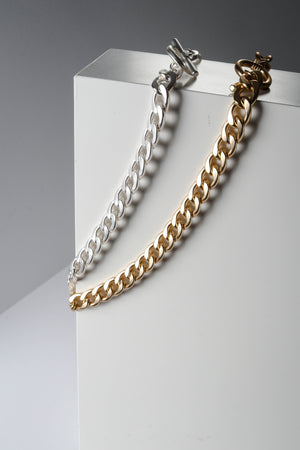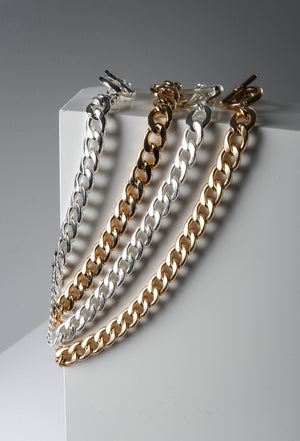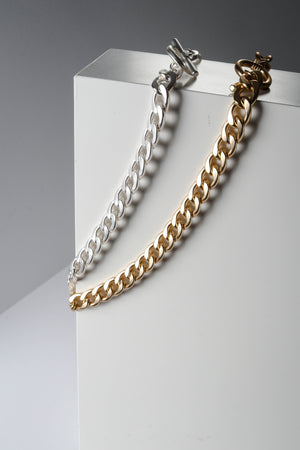 Jaime Chain Choker, Satin Silver
The Jaime Chain Choker is a must-have! This glossy strand with a toggle closure is perfect solo or paired in a layered look.
 - Color: silver-tone 
- Description: Brass chain link design with matte silver finish 
- Closure: Toggle 
- Measurement: Length: 15", Width: .30"
- Style #220316